Lots of interesting abstracts and cases were submitted for TCTAP 2021 Virtual. Below are accepted ones after thoroughly reviewed by our official reviewers. Don't miss the opportunity to explore your knowledge and interact with authors as well as virtual participants by sharing your opinion!
TCTAP C-076 . Presentation
Presenter
Yee Sin Tey
Authors
Yee Sin Tey1, Azhari Rosman2
Affiliation
NATIONAL HEART INSITUTE, Malaysia1, National Heart Institute, Malaysia2,
TCTAP C-076
CORONARY - Drug-Eluting Balloons
Drug Coated Balloon of Native Ostial Left Anterior Descending
Yee Sin Tey1, Azhari Rosman2
NATIONAL HEART INSITUTE, Malaysia1, National Heart Institute, Malaysia2,
Clinical Information
Patient initials or Identifier Number
CYC
Relevant Clinical History and Physical Exam
67-year-old gentleman had dyslipidaemia and coronary artery disease with angioplasty to proximal left anterior descending (LAD) and mid left circumflex (LCX) with drug eluting stent respectively in 2009. He complained of recurrent stable angina at CCS class III for 3 months. he was admitted from clinic and invasive angiogram was scheduled. clinical examination was unremarkable.
Relevant Test Results Prior to Catheterization
Full blood count, renal function and cardiac enzymes were within normal range.
Relevant Catheterization Findings
Left Main - mild disease at distal. Intermediate artery - Normal Left Anterior Descending - severe ostial LAD stenosis. Stent from proximal-mid LAD with severe in-stent restenosis within. Left Circumflex - stent at mid segment. mild instent restenosis.Right Coronary Artery - Dominant artery. Severe stenosis at mid segment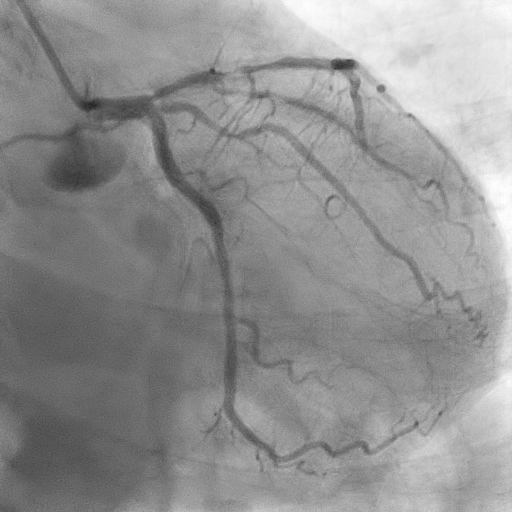 2. AP CRA LAD.avi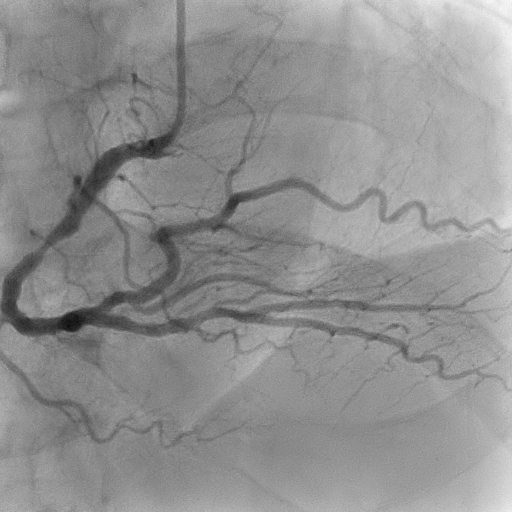 Interventional Management
Procedural Step
IVUS guided coronary angioplasty was performed with right radial approach with guiding catheter EBU 3.5/6Fr and workhorse wire Runthough Floppy. Ostial and ISR lesion were predilated with Minitrek 2.0/15mm and subsequently IVUS was performed. LM was in size of 4.5-4.75mm with ostial proximal LAD at 3.5mm. There was circumferential calcification at the ostial LAD with stent free area of 4mm from ostial LAD to proximal segment of stent edge.
Ostial LAD and ISR lesion were prepared with Cutting Balloon Wolverine 3.0/15mm at 12 atm. Repeated IVUS showed MLA area of 6.12mm
2
with the cracked of calcium. There was the absence of dissection at ostial LAD.
Drug coated balloon 2.75/12mm was delivered at mid segment of stent followed by Drug coated balloon 3.0/12 at distal LM to proximal LAD at 6 atm.
His symptom improved significantly. Stage procedure to right coronary artery was performed one week later.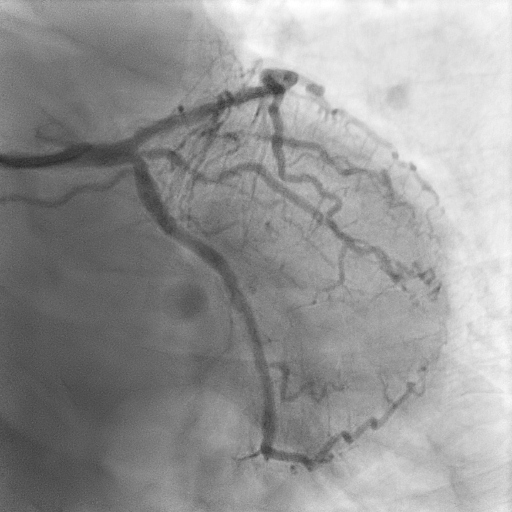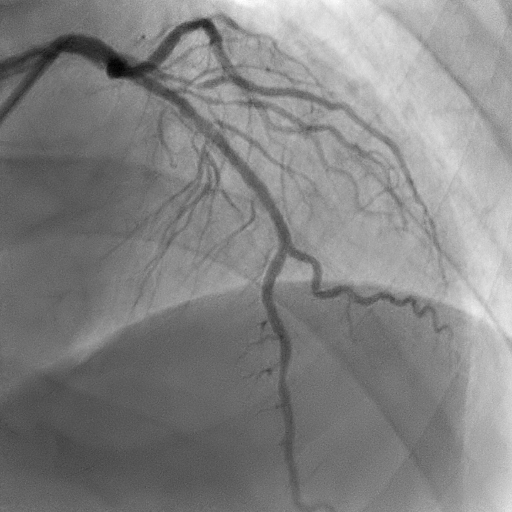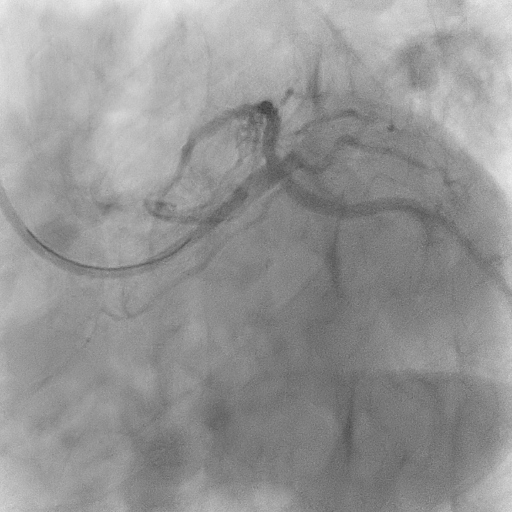 Case Summary
Drug coated balloon showed no inferiority compared to drug eluting stent in de novo lesion of large vessel as well as ostium of side branch. Provisional stenting of distal left main was recommended with bailout stenting of circumflex or intermediate artery if there were significant occlusion of these vessel due to plaque shift or dissection. Careful preparation of calcified lesion at ostial LAD with cutting balloon followed by DCB was an alternative option,
Leave Comments
TCTAP 2021 Virtual
Apr 12, 2021
Thank you for sharing your study. We've learned a lot from you!