Lots of interesting abstracts and cases were submitted for TCTAP 2021 Virtual. Below are accepted ones after thoroughly reviewed by our official reviewers. Don't miss the opportunity to explore your knowledge and interact with authors as well as virtual participants by sharing your opinion!
TCTAP C-010 . Presentation
Presenter
David Yong
Authors
David Yong1, Kumara Gurupparan Ganesan1
Affiliation
National Heart Institute, Malaysia1,
TCTAP C-010
CORONARY - Acute Coronary Syndromes (STEMI, NSTE-ACS)
Not Your Typical Myocardial Infarction
David Yong1, Kumara Gurupparan Ganesan1
National Heart Institute, Malaysia1,
Clinical Information
Patient initials or Identifier Number
AFAF
Relevant Clinical History and Physical Exam
30-year-old lady with background history of smoking and combine oral contraceptive use presented with sudden onset typical chest pain at 3 am with worsening symptoms at 11.30 am. ECG showed 1mm ST elevation at AVL with Troponin raised 160 ng/L at presentation to hospital 12.30 pm. Hemodynamically stable.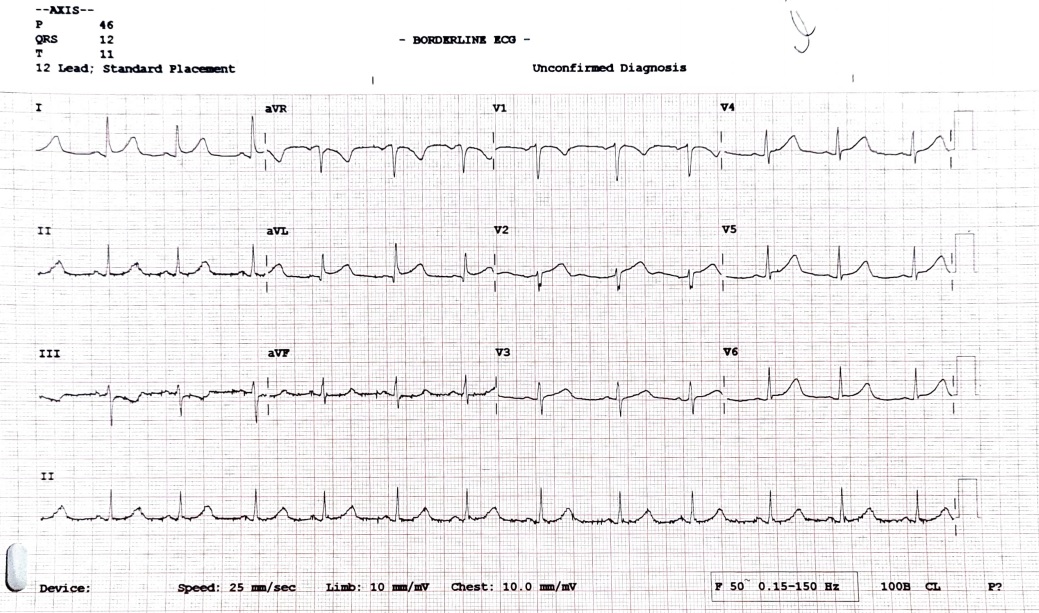 Relevant Test Results Prior to Catheterization
Proceeded directly to cardiac catheterization
Relevant Catheterization Findings
Noted filling defect at proximal left anterior descending artery extending into left main coronary arteryIVUS done showed thrombus laden lesion with dissection from mid left main coronary artery to proximal left anterior descending artery

402535 Diagnostic LCA Caudal.avi

402535 Diagnostic LCA Cranial.avi
Interventional Management
Procedural Step
In view of left main coronary artery involvement and patient in persistent angina, decided to proceed with coronary intervention. Left anterior descending and left circumflex artery wired. Thrombus aspiration done with Export advance catheter. Proceeded with direct stenting from left main coronary artery till proximal left anterior descending with Resolute Onyx 3.5/38mm. Post stenting noted thrombus embolization to distal artery, no flow to septal branch. Septal wired with sion blue and dilated with Sapphire II Pro 1.5/10mm. Thrombus aspiration with Export catheter done. Intracoronary aggrastat given. Able to restore flow to septal. Stent post dilated with NC Emerge 4.0/15mm. Stent apposition checked with IVUS and further optimized with NC Emerge 4.5/12mm to proximal stent at left main. Final IVUS done, good stent apposition. Final angiographic shot taken and result accepted.

402535 post stenting - no flow to septal due to thrombus embolization.avi

402535 After thrombus aspiration and dilation to septal to establish flow.avi

402535 Final shot.avi
Case Summary
This young lady presented with STEMI due to spontaneous coronary artery dissection. Clinical decision for angioplasty made in view of on-going chest pain and dissection involving left main coronary artery which is a high risk area. Troponin T peaked at 2320 pg/ml. Post procedure, she remained angina free and was discharged well.
Leave Comments
TCTAP 2021 Virtual
Apr 12, 2021
Good strategy! Congratulations on the great result!