Lots of interesting abstracts and cases were submitted for TCTAP 2021 Virtual. Below are accepted ones after thoroughly reviewed by our official reviewers. Don't miss the opportunity to explore your knowledge and interact with authors as well as virtual participants by sharing your opinion!
TCTAP C-077 . Presentation
Presenter
Chan Ho Thum
Authors
Chan Ho Thum1, Ahmad Khairuddin Mohamed Yusof1
Affiliation
National Heart Institute, Malaysia1,
TCTAP C-077
CORONARY - Drug-Eluting Balloons
Leave Nothing Behind: The Role of DCB Post Orbital Atherectomy
Chan Ho Thum1, Ahmad Khairuddin Mohamed Yusof1
National Heart Institute, Malaysia1,
Clinical Information
Patient initials or Identifier Number
PBA
Relevant Clinical History and Physical Exam
PBA, a chronic smoker with no underlying comorbids, presented to a district hospital with typical chest pain. He was diagnosed with anterior Myocardial Infarction which was successfully thrombolyzed. He was well post thrombolysis and referred to us for further management. Physical examination was unremarkable and vital signs were stable.
Relevant Test Results Prior to Catheterization
Troponin T was raised post MI at 29.28 ng/ml. ECG showed widespread T inversion on the inferolateral leads. Echocardiogram revealed a mildly dilated LV with an EF of 37% and hypokinesia predominantly at the LAD territory.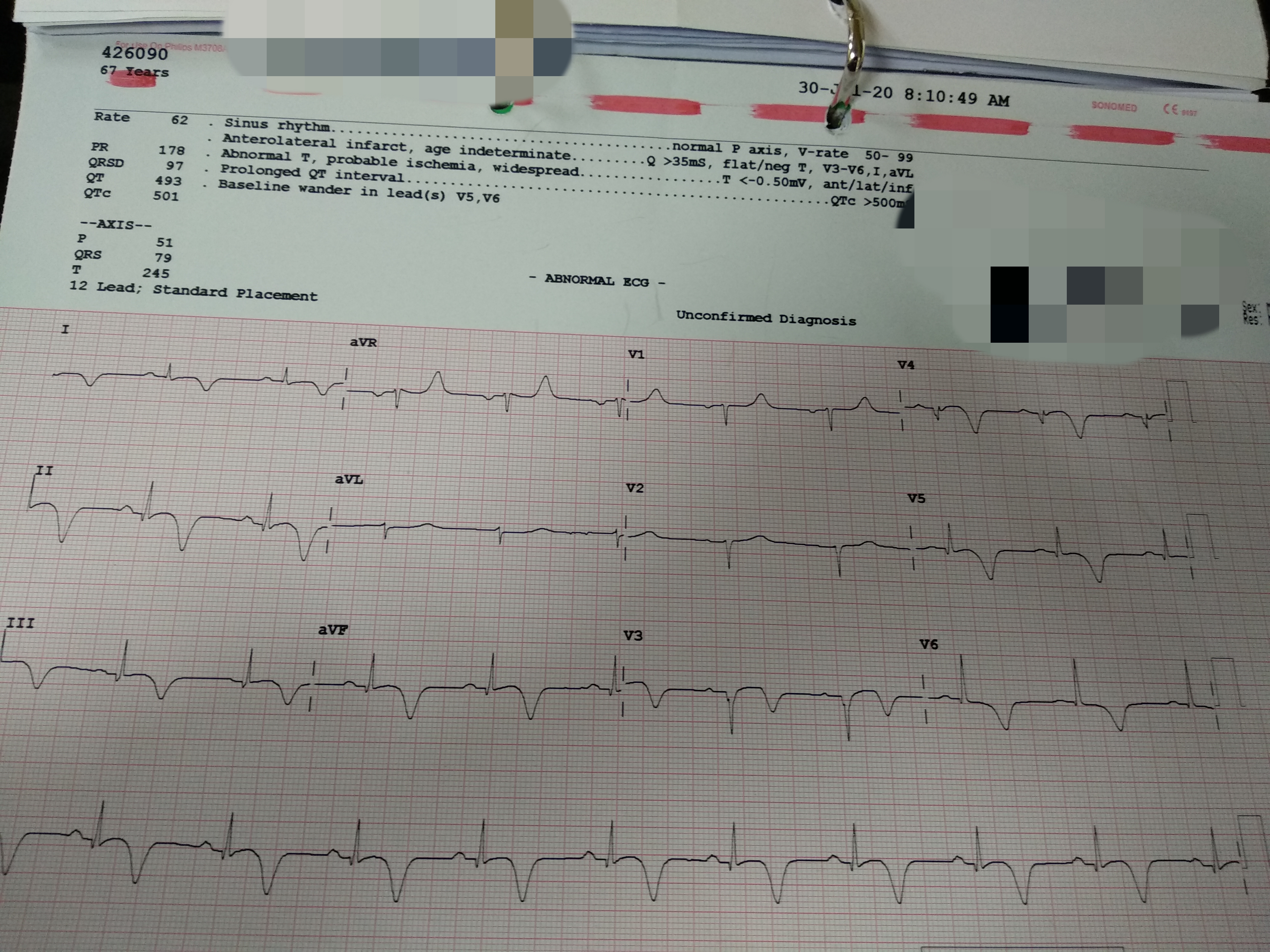 LV 4 chamber tctap 2021.mpg

short axis tct 2021.mpg
Relevant Catheterization Findings
Coronary angiogram via right radial approach showed a severely calcified mid to distal LAD disease, severe D2 disease, diffuse mild to moderate Lcx disease, mild mid disease of RCA, severe mid postero-lateral branch disease and severe ostial postero-diagonal branch disease.

tctap2021 caudal.mpg

tctap 2021 cranial.mpg

tctap 2021 rca.mpg
Interventional Management
Procedural Step
A right femoral approach with EBU3.5 7F catheter was used. The proximal LAD to mid LAD had progressed to a subtotal stenosis with slow flow. We crossed the lesion and predilated it with 2.0/10 SC balloon. IVUS revealed significant concentric calcification from proximal to mid LAD. Orbital atherectomy was performed, increasing the mid lumen area from 3.4cm
2
to 4.6cm
2
and the proximal lumen area from 3.04cm
2
to 3.28cm
2
. Further predilation with NC balloon 2.5/15 was done for proximal and mid lesion, followed by DCB 2.5/30 to the mid lesion and 2.75/30 to the proximal lesion. There was mild recoil of less than 30% in the proximal lesion with non flow limiting dissection at the mid lesion post DCB which was accepted. He was planned for a restudy later.

tctap post atherectomy.mpg

TCTAP 2021 post predilation.mpg

tctap 2021 final shot.mpg
Case Summary
In patients with severe calcified coronary vessels lesions where atherectomy is required, the use of Drug Coated Balloon combined with orbital atherectomy is still a feasible, safe and effective intervention method that significantly reduces the risk of possible in stent restenosis.
Leave Comments
TCTAP 2021 Virtual
Apr 12, 2021
Very interesting study!