Lots of interesting abstracts and cases were submitted for TCTAP 2021 Virtual. Below are accepted ones after thoroughly reviewed by our official reviewers. Don't miss the opportunity to explore your knowledge and interact with authors as well as virtual participants by sharing your opinion!
TCTAP A-012 . Presentation
Presenter
An Shing Ang
Authors
An Shing Ang1, RandaL Low2, Paul JL Ong3
Affiliation
Tan Tock Seng Hospital, Singapore1, Woodlands Health Campus, Singapore2, Heart Specialist International, Singapore3
TCTAP A-012
Adjunctive Procedures (Thrombectomy, Atherectomy, Special Balloons)
The Real World Usage of Rota Floppy Vs. Rota Extra Support Wire in Asia
An Shing Ang1, RandaL Low2, Paul JL Ong3
Tan Tock Seng Hospital, Singapore1, Woodlands Health Campus, Singapore2, Heart Specialist International, Singapore3
Background
Asian interventionists are taking on more complex coronary angioplasty due to an increasing incidence of diabetes, aging population and general aversion to bypass surgery. Coronary heart disease with heavily calcified lesions is frequently encountered and there is widespread adoption of rotational atherectomy in high volume PCI centres in Asia to treat these patients.
In rotablation, the operators can choose between the RotaWire Floppy (F) and the RotaWire Extra-support wires (ES) (Boston Scientific, USA). The decision of which wire to use is frequently brought up in meetings and remains very much a topic of debate. We aim to review the distribution figures of these wires to gain insight into the real world preference of these wires when performing rotablation in the Asia-Pacific region.
Methods
We analysed the distribution figures of the F and ES in 7 countries in the Asia-Pacific Region (Singapore, Malaysia, Thailand, Philippines, Japan, Korea and Hongkong) from 2018-19.
Results
The distribution ratio of the F to ES is approximately 3:1 for the last 2 years (Malaysia being the highest at 19:1 and Korea being the lowest at 2:1) All countries imported more F than ES. There was no significant change in the distribution ratio between the 2 years.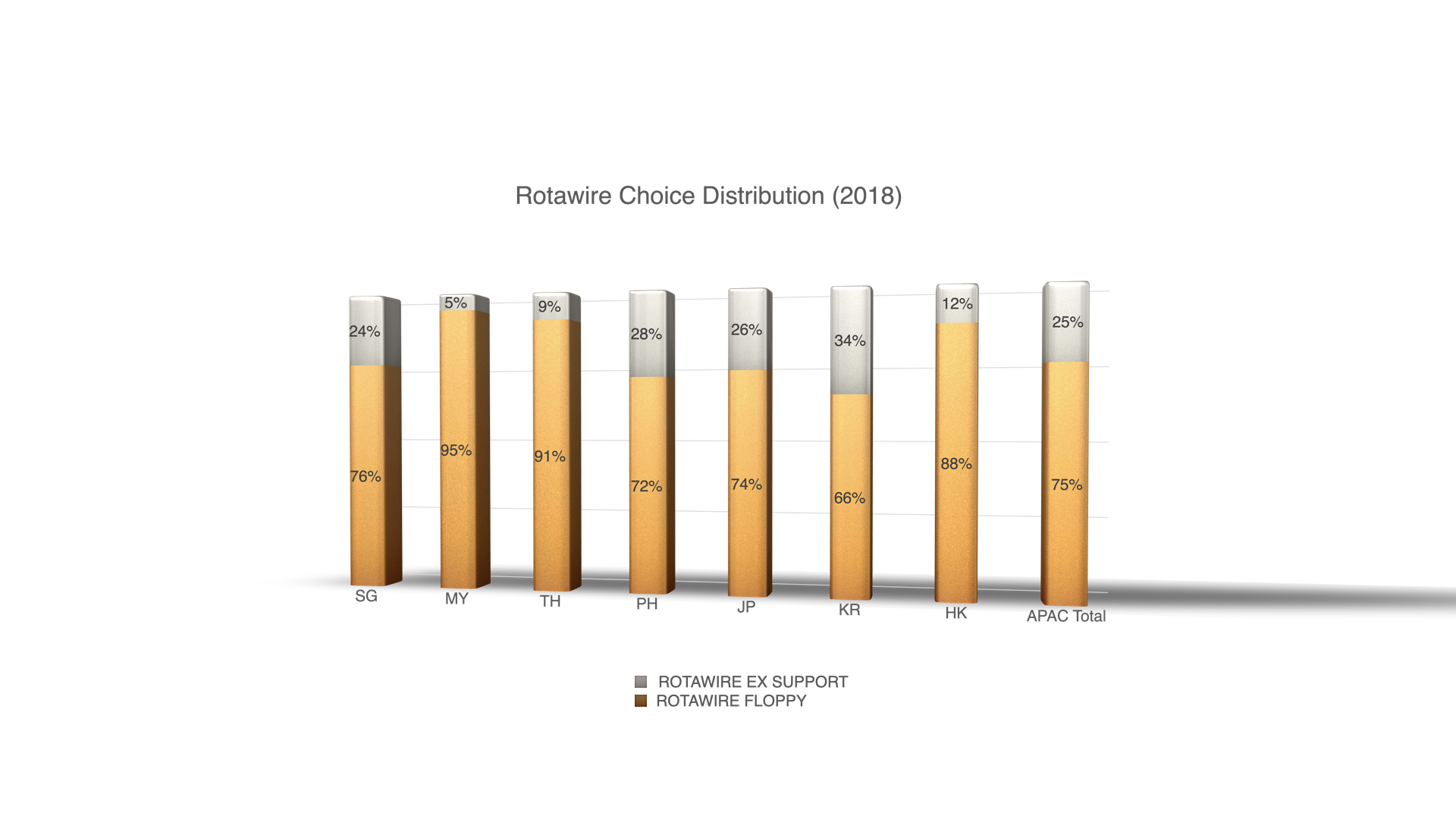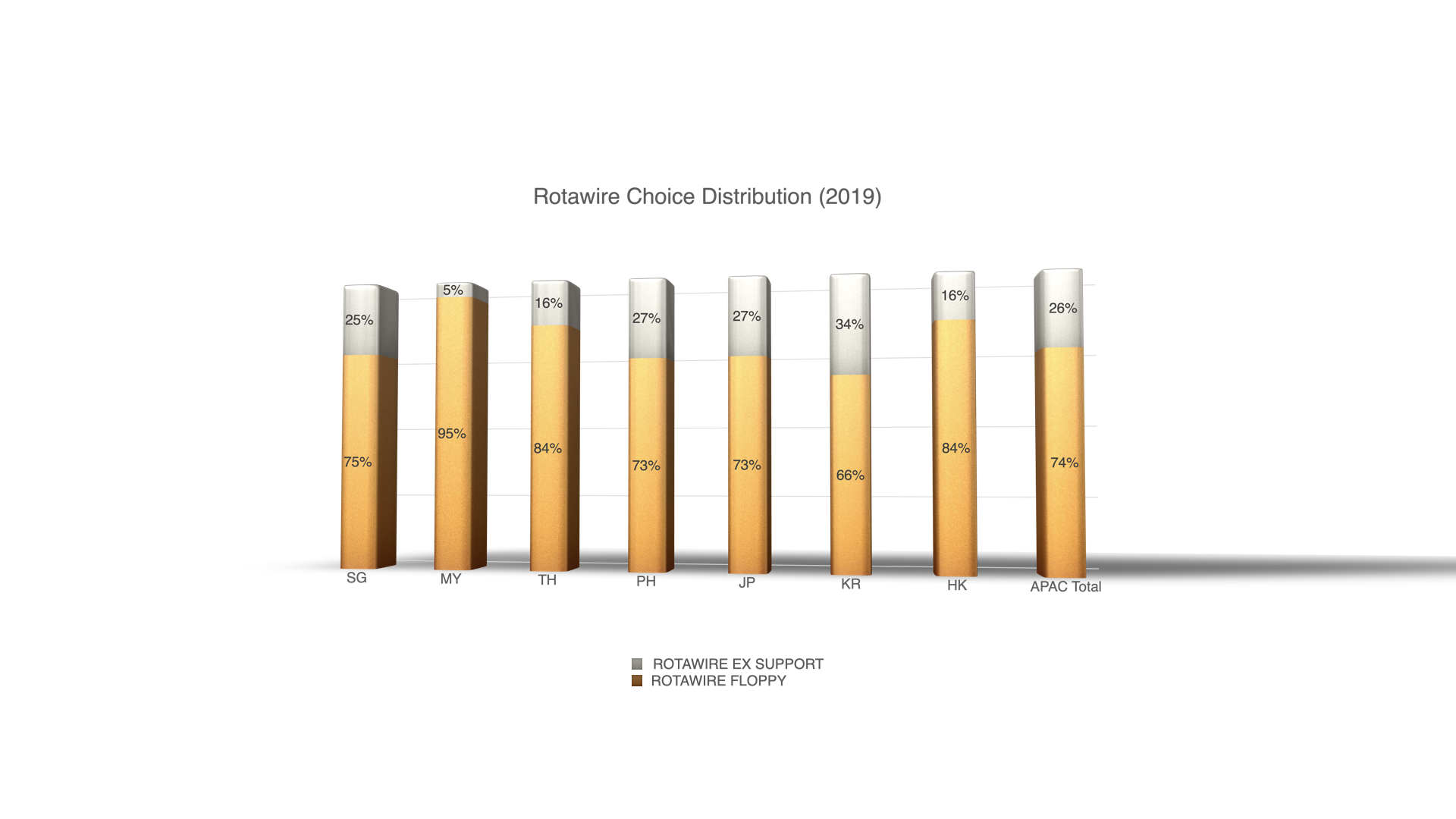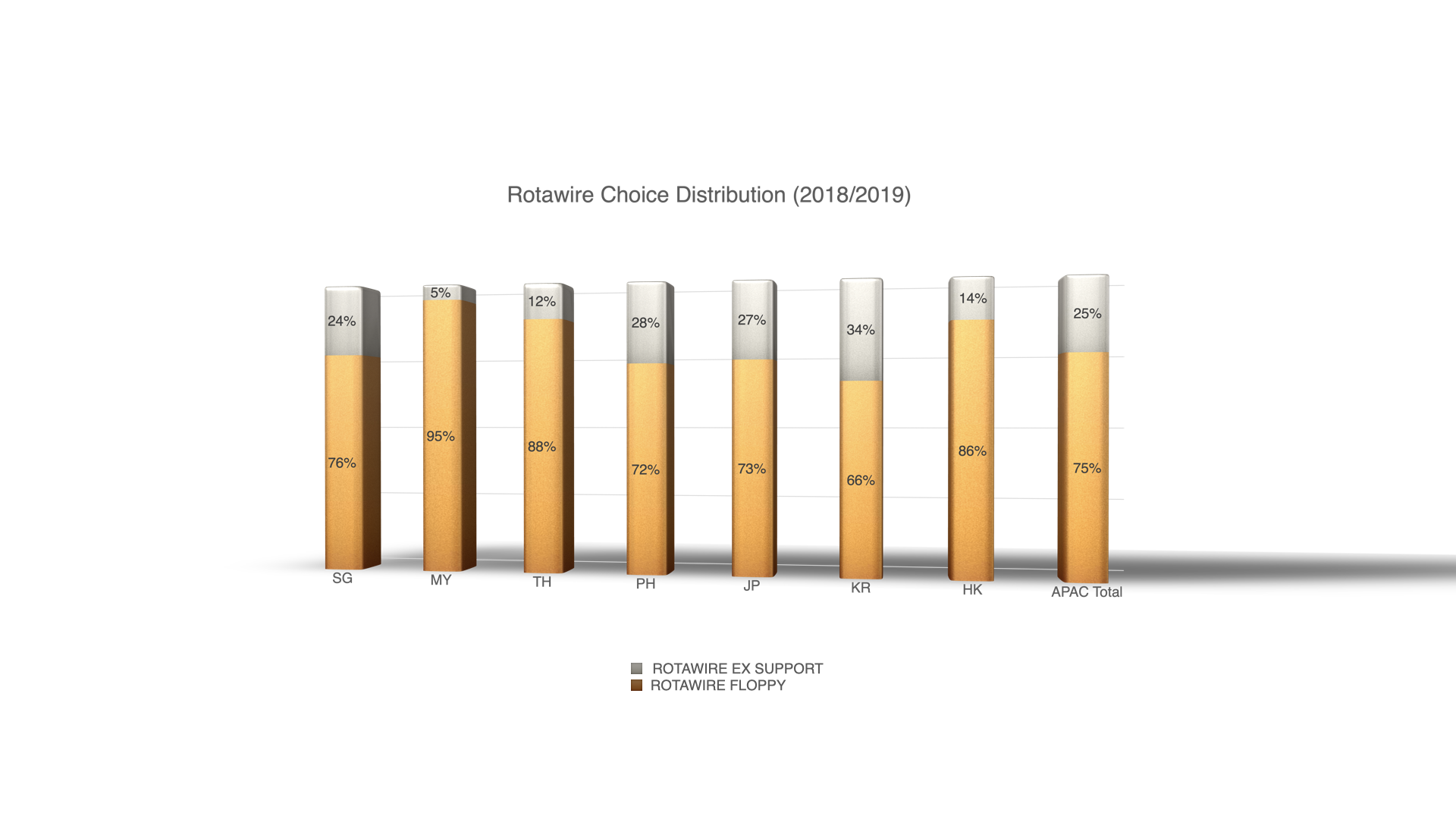 Conclusion
While identical in dimension, the two wires have key differences. The F being more flexible and torque-able, is designed to reduce vessel straightening and minimize guidewire bias. This facilities ablation of lesions at the greater curvatures of angulated segments. However as a result it is easier to kink, hence requiring more care in manipulation. The ES is stiffer and offers more support for delivery and may in some cases allow experienced operator to biase the wire towards the eccentric calcified plaque for more optimal contact between the burr and the lesion, particularly plaques at the lesser curvature of angulations. A literature search did not turn up any robust safety and efficacy data supporting the use of one guidewire over the other. The current distribution ratio of wires reflects most Asian operators considering the softer F to be a safer routine choice. Randomised trial or larger registry may be needed to guide future practice.

Leave Comments
TCTAP 2021 Virtual
Apr 12, 2021
Great case study! It's very interesting and educational.