Lots of interesting abstracts and cases were submitted for TCTAP 2021 Virtual. Below are accepted ones after thoroughly reviewed by our official reviewers. Don't miss the opportunity to explore your knowledge and interact with authors as well as virtual participants by sharing your opinion!
TCTAP A-037 . Presentation
Presenter
Sridhar Kasturi
Authors
Sridhar Kasturi1, Shailender Singh1, Vijay Kumar Reddy Shanivaram2
Affiliation
Sunshine Hospital, India1, Sunshine hospital, India2
TCTAP A-037
Stents (Bare-metal, Drug-eluting)
Clinical Outcomes After Long Lesion Stenting by Long Length Newer-generation Drug-eluting Stents in Real-world Patients
Sridhar Kasturi1, Shailender Singh1, Vijay Kumar Reddy Shanivaram2
Sunshine Hospital, India1, Sunshine hospital, India2
Background
Multi-stenting for the long lesion is a common practice, which, however, leads to prolonged intracoronary modifications. Additionally, with an increase in the stent length, the risk of restenosis gets increased. Hence, the long lesion stenting is a challenge for coronary interventionists. The present all-comer, real-world registry was designed to evaluate the clinical outcomes after implantation of long length newer-generation drug-eluting stents(DES).
Methods
The current registry included coronary artery disease patients who underwent percutaneous coronary intervention for single or multi-vessel disease between May 2013 and March 2017. All the enrolled patients were implanted with at least one long (≥38mm) length DES. The primary clinical endpoint was the cumulative incidences of major adverse cardiac events(MACE) consisted of cardiac death, myocardial infarction(MI), and target lesion revascularization(TLR) at an 18-month follow up.
Results
A total of 507 lesions from295 (average age: 59.37 ± 10.52 years; males: 78.6%) enrolled patients were intervened successfully by deploying 296 long length newer-generation DES. Among the included patients, 65.1% had hypertension, 55.9% had diabetes mellitus. The target vessel was left descending artery in 47% of patients. The18-month cumulative incidence of MACE was 11(3.72%) consisted of 8(2.71%) cardiac deaths, 2(0.68%) MI and 1(0.34%) TLR. Additionally, there were 5(1.69%) incidences of stent thrombosis up to 18-months.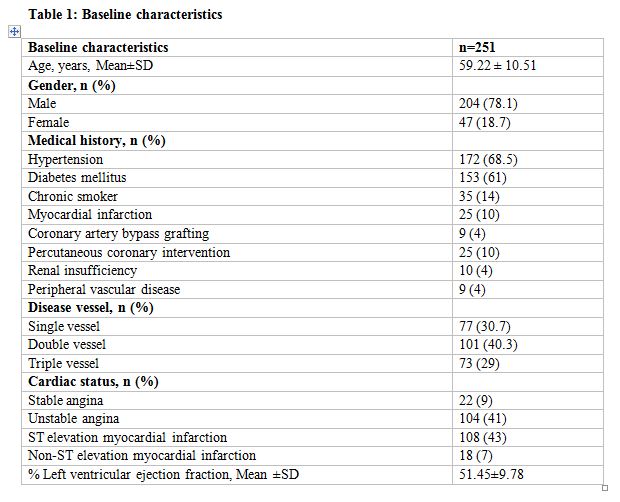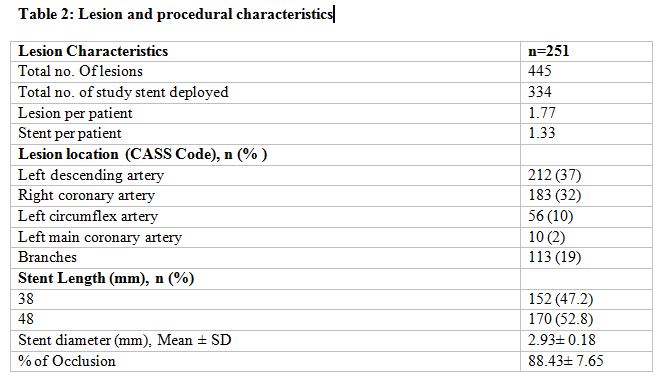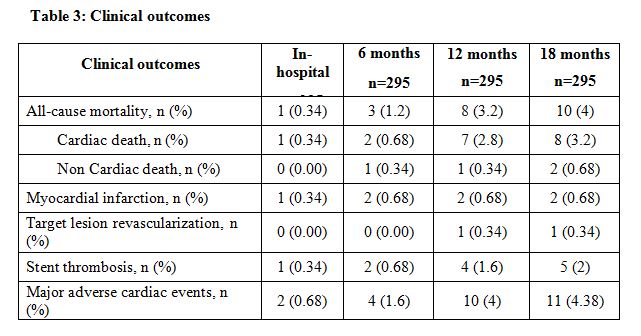 Conclusion
The newer-generation long length DES demonstrated a low MACE rate and favorable clinical outcomes when deployed in the high-risk long lesion real-world patients.
Leave Comments
TCTAP 2021 Virtual
Apr 12, 2021
Thanks for sharing your report.